Parental Leave
Parental Leave
Help your clients attract and retain their top talent and improve overall productivity by providing paid parental leave to their workforce.
Request a Demo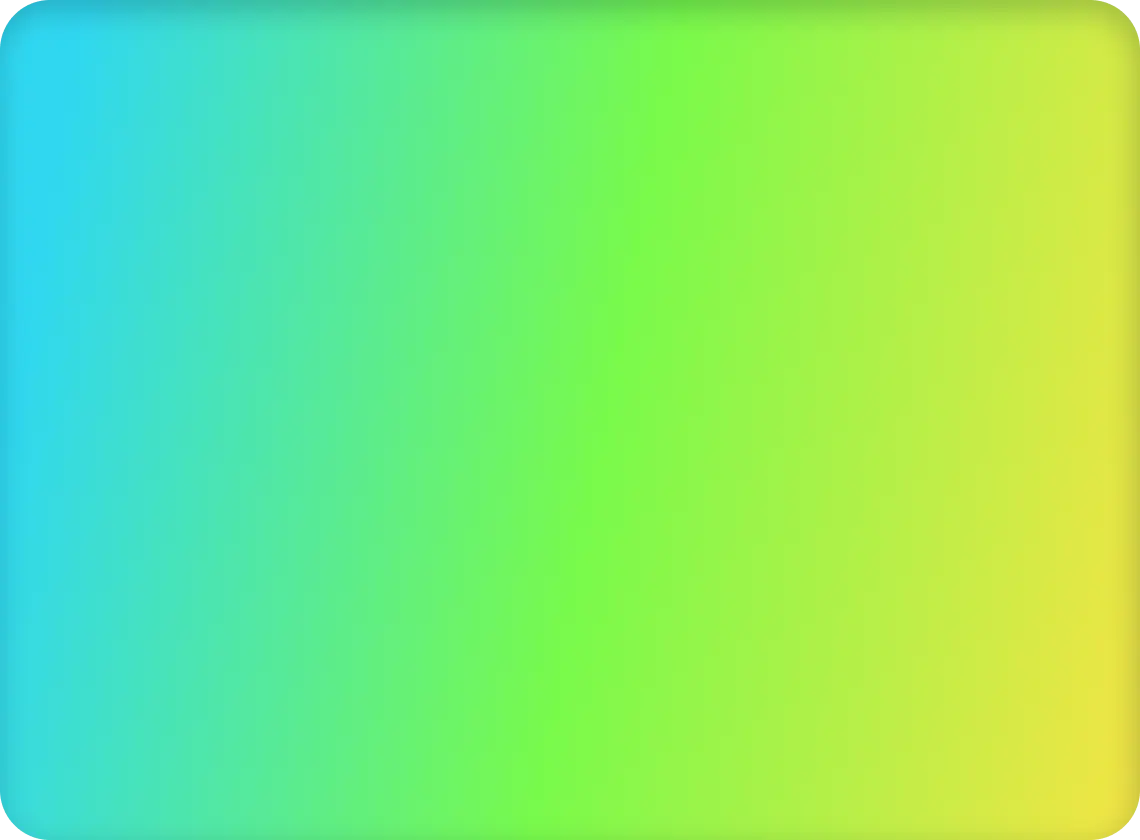 First-of-its-kind coverage for family-friendly employers
Providing your customers with this unique parental leave insurance product enables them to increase their employee retention and productivity, and enhances your brand as a leader in your space.
Regular, predictable costs for your customers
Give your customers peace of mind that their parental leave costs will be regular, consistent payments, instead of unexpected, potentially large liabilities.
Become your customers' one-stop shop
Offering parental leave insurance creates new cross-sell opportunities to boost revenue and LTV with your existing customers, and deepens their business relationship with you.
Fast go-to-market
Boost's turnkey insurance API integration lets you get started offering parental leave insurance in weeks, positioning your business to benefit from first-mover advantage.
Stand out from the competition
Establish your brand as one focused on employees' well-being, while helping your customers do the same.
Parental Leave
Coverage Overview
Standard Coverages
Contractual Liability Insurance Policy
Covers the cost of covered salary payments to an employee taking parental leave, as defined in the employer's handbook.
Contractual Liability Insurance Policy
Covers the cost of covered salary payments to an employee taking parental leave, as defined in the employer's handbook. Customer-Selected Options When buying their policy, your customers can choose the parental leave coverage levels that are right for their business: Length of Parental Leave Covered: 6-16 weeks Percentage of Salary During Leave: 50% – 100% Maximum Weekly Benefit: $1,000 – $2,000* *Up to $3000 for couples taking simultaneous leave for the same event Policy Aggregate: $1,000,000 – $3,000,000
Get in Touch!
Learn more in a one-on-one demo with a Boost expert.
Contact Us
What is Parental Leave Insurance?
May 10, 2022
If you've never heard of parental leave insurance, you're not alone. Parental leave insurance is a relatively new product on the market but an increasingly necessary one. Let's explore a few of the reasons why parental leave is important and what solutions insurance can offer.  Becoming a new parent is a major life event that can be happy and exciting, but it can also present challenges in the workplace for both employees and employers. Over 60 million Americans are parents, but the U.S. is one of the few countries worldwide with no universal parental leave requirements. As such, nearly 30% of working women quit their jobs after giving birth. In states that do require paid parental leave, however, the rate of mothers leaving the workforce dropped 20-50%. It's no surprise that according to recent studies, "When deciding to accept a job offer, 66% of employees said the employer's paid parental leave policy is important."  Parental leave is a significant DEI issue for retaining female employees who become mothers. Social and cultural shifts over the past few decades have made this issue more important than ever. "With the increase in female employment rates, coupled with the decline of the male breadwinner family model…entitlements to job-protected leave after childbirth has become important policy measures to support parents" (EIGE).  Employees ranked parental leave as the third most desired benefit, outranked only by flexible work and paid insurance premiums, but many small and medium enterprises (SMEs) don't offer it. In fact, only 23% of private employers in the U.S. offer paid parental leave in their benefits package, which puts SMEs at high risk of losing their employees when parenthood arises. Though paid parental leave is a highly requested benefit, it can be expensive for businesses to cover. For SMEs, this often prohibits them from offering any benefit at all. Adding to the difficulty, paid parental leave is also an unknown liability on the balance sheet. Employers can't predict if or when their employees will use it, which translates to a potentially large expense that they can't accurately plan and budget for.  The Facebooks and Googles of the world can afford to be generous and pay that out of pocket, but many smaller companies can't. This puts those smaller companies at a disadvantage for both acquiring and retaining talent. In the absence of a national parental leave solution, it's up to the private sector to find ways to support new parents in the workforce. Parental leave insurance is a business insurance innovation designed to make parental leave affordable for small and medium enterprises. This is how it works: an insurance provider offers the parental leave insurance product, sometimes as part of a larger business insurance suite. The SME chooses a package that covers the kind of leave they want to offer their employees. This includes factors like what percentage of the employee's salary will be covered and the length of leave the SME will offer.  The SME then buys the policy, and pays the insurance provider a recurring premium based on their selected benefits and employee demographics. When a covered employee takes parental leave, the small or medium enterprise will file a claim through their insurance provider's claims process. The SME will then be reimbursed for the cost of paying the employee during the covered leave period, as spelled out in the parental leave insurance policy.  It's a solution for providing this benefit that mitigates large, unexpected leave costs. Instead, the employer pays a regular, planned amount in premiums, and can rest easy knowing their insurance policy will protect them. No more unknown liabilities on their balance sheet. Meanwhile, the SME can reap the benefits of attracting and retaining top talent by offering parental leave. With over 30 million small and medium enterprises in the U.S., there is a significant opportunity for insurtechs and embedded insurance providers to help businesses affordably provide this valuable benefit to their employees. Offering a first-of-its-kind, highly desirable insurance product is a forward-thinking way to set yourself and your clients apart in the market.  By offering parental leave insurance, you can help your clients attract and retain top talent. Employees are far more likely to work for a company where they feel supported, and this product is an effective way to establish your brand as focused on employees' well-being while helping your clients to do the same. More than ever, employees want competitive, comprehensive, and inclusive insurance packages, and offering parental leave is an opportunity to positively impact employee experience and perception of their employer.  Additionally, adding parental leave insurance to your product lineup creates new cross-sell opportunities to boost revenue and LTV with your existing customers, and deepens their business relationship with you.  Parental leave insurance provides an opportunity to stand out from the competition. This is a first-of-its-kind product that is not being offered by many insurtechs, but benefits employers and employees alike. You have the opportunity to get ahead of the curve with this innovative white label insurance product.  If you want to learn more about growing your customer LTV with Boost's Parental Leave Insurance, contact us.
Continue Reading
What Is Embedded Insurance? (Plus: How It Works)
April 11, 2022
Embedded insurance growing in popularity and interest in the digital insurance space and is a huge revenue growth opportunity. However, for businesses outside of the insurance industry, it's not always clear what embedded insurance actually means. We'll go over what embedded insurance is, how it works, and why it matters for your business.  "Embedded insurance" gets its name from being embedded into an existing purchasing experience, allowing customers to buy digital insurance without requiring them to go elsewhere to complete the transaction.  This is part of a growing trend of "embedded finance," wherein customers are able to buy, sell, access credit, and interact with their bank through the platforms of non-financial companies. If you've ever ordered something from an app and paid for it without leaving the app experience, you've used embedded finance. Embedded insurance has a similar function and addresses many of the inconveniences that a consumer might face in a more traditional insurance-buying process. Typically, buying traditional insurance includes numerous disjointed, repetitive steps, such as navigating multiple websites, submitting documents multiple times, and even offline components, like calling an agent or faxing in forms.  In contrast, embedded insurance is available to buy when and where the customer needs it - usually when they're making a related purchase. Rather than having to bounce between separate providers or experiences, embedded insurance allows customers to easily provide their information, get a quote, and receive their policy right from the website or app of the business they're already transacting with. This ultimately makes the digital insurance purchase process easier for both the business and the customer. If you've ever bought a plane ticket online, you have probably been offered a protection plan or travel insurance policy as part of the checkout process. That's an example of a real-life embedded insurance product. Without leaving the airline's purchase flow, you can buy insurance as part of the same transaction as your tickets. By simply checking a box, the price is added to your total cost, your trip is protected, and you're sent an email with details on how to file a claim. That's the convenience of embedded insurance for consumers. Travel insurance is a common example that many people have encountered in their daily lives, but embedded insurance is actually on the rise across a variety of industries, including both B2B and B2C. Regardless of the type of business offering embedded insurance, the process is very similar: the customer is offered a way to seamlessly buy the insurance, at a time they're likely to be interested.  Here's another example, for a very different business type. Let's say John owns a certain amount of cryptocurrency, which he stores in a digital wallet on an exchange. With crypto theft increasing and few protection options available for the average consumer, John is rightfully concerned about the safety of his digital crypto wallet. One day, while John is checking his balance on the exchange website, he gets a pop-up notification about new crypto insurance coverage. He clicks on the pop-up and is taken to a product page within the same exchange website. He fills out a form, makes his first premium payment, and goes back to checking crypto prices.  The whole process takes him less than ten minutes, and now John's crypto wallet is protected with the coverage that he needs in case of a breach. Meanwhile, the exchange has collected John's customer data, set up recurring payments, and built a deeper customer relationship.  If you're looking for ways to increase your revenue and/or deepen your customer relationships, offering embedded insurance as a complement to your existing products or services is a great business opportunity. You may not be selling plane tickets or crypto, but chances are you're offering something that could be protected by insurance.  If your company caters to pet owners, you could offer white-label pet insurance, and help your customers protect their pets' health when they're already making a pet-related purchase. If you manage a cryptocurrency exchange platform, you could offer crypto wallet insurance to help your retail clients enhance the safety of their digital assets. If you provide HR services to SMEs, you could offer parental leave insurance to help your clients affordably offer this highly desirable benefit, while you're already helping your clients set up their benefits packages. The options are plentiful.   The greatest advantage that embedded insurance offers to your customers is convenience—they can easily get the protection they need for just a slight extra cost, and no extra effort.  The greatest advantage that embedded insurance offers to you is that it works to grow your revenue. By offering your customers a quick, easy, and beneficial product, you can tap into a new stream of revenue. And, by applying your knowledge of your customers' needs and purchasing behaviors, you can get ahead of their concerns, offer them a valuable solution, and ultimately, increase their brand loyalty. While there are multiple ways to approach embedded insurance, the fast and most cost-effective approach is usually white-labeling insurance products. The concept of "white-labeling" is not unique to embedded insurance. A white-label product is a product or service that is manufactured by one company and then rebranded and sold by other companies.  For example, when you see food items sold with the Trader Joe's logo on them, those products were most likely not produced by Trader Joe's. They were white-labeled and then sold under the Trader Joe's brand.  The reason for white labeling is that it saves the company a lot of work. Instead of Trader Joe's having to produce every frozen spring roll themselves, own vineyards to source each bottle of wine, and employ all the people involved in manufacturing each product, they outsource that work to companies that specialize in producing those things, then white-label and sell the products that those other companies create for them. With white-label insurance, the same idea applies. It's theoretically possible for a company to build its own insurance product, but in most cases, it makes more sense to outsource that labor. Developing an insurance product is a complicated, expensive, and lengthy process with different legal requirements in each state. Instead of trying to take that on yourself, you could work with a company like Boost, who's already done that work for you. If you want to learn more about growing your revenue with white-labeled, embedded insurance through Boost, contact us, or dive into building your insurance program with Boost Launchpad.
Continue Reading
Explore Our Blog
Learn how Parental Leave is unfolding — in real time
Explore Now